Santiago Island
National Geographic Islander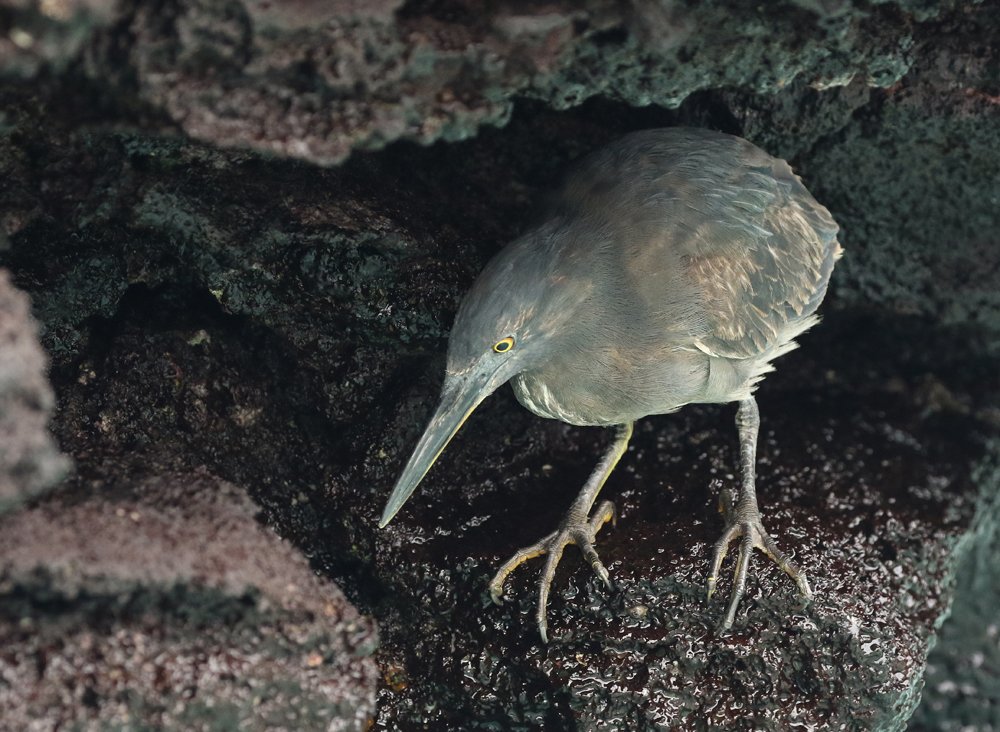 Striated heron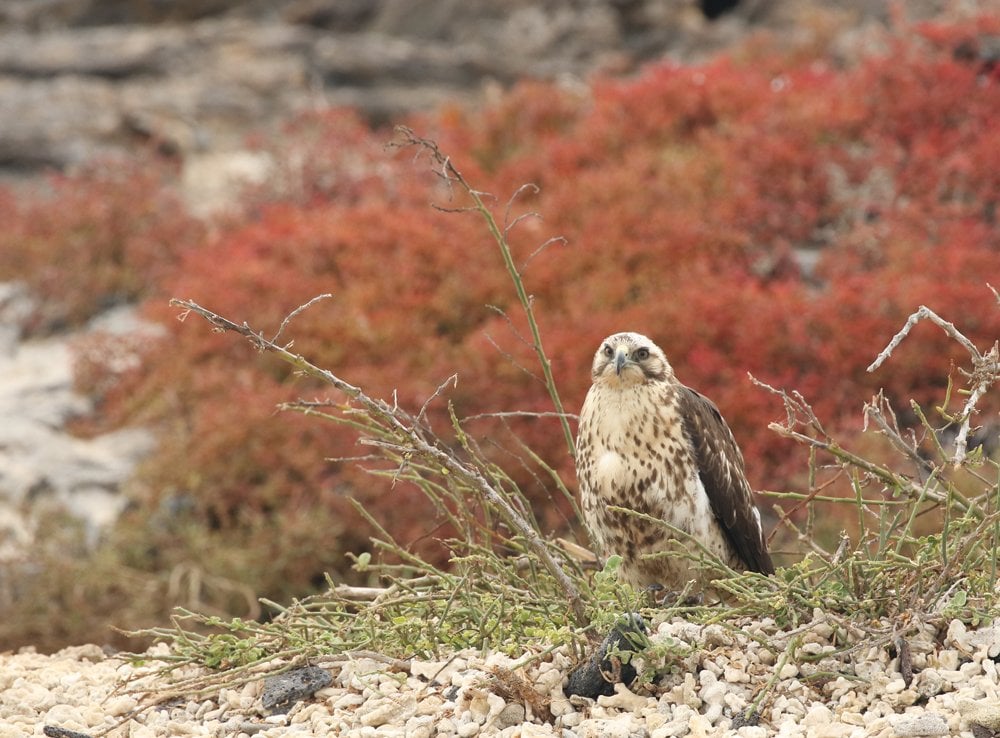 Juvenile Galapagos hawk


We had a smooth and peaceful navigation during the night from the eastern realm of Galapagos to the center of the archipelago. Shortly before dawn Captain Jaramillo dropped anchor off the island of Santiago. Following our hearty buffet breakfast we chose between kayaking and a Zodiac cruise along the rough lava that we flowed out of a vent in 1897 and extends several square miles. Whalers in the islands during the event recorded a massive eruption in that year.

The kayakers paddled along with guide Socrates in the lead and enjoyed close looks at fishing striated herons, oyster catchers, and sea lions and they were the only ones early this morning to find a pair of penguins who conveniently popped out of a cave just as the kayakers were nearby! Those in the Zodiacs searched in vain for penguins but found much other wildlife including a golden juvenile hawk perched in green shrubbery behind the beach.

The snorkeling this morning was fantastic! We saw all we hoped to and more. We felt as if we were swimming in an aquarium; the visibility and number and variety of fish was amazing! We saw several white tipped reef sharks, sea lions, dozens of species of fish, sting rays and a good number of us spotted a fast moving penguin as it darted among the tiny fish and streaked past us literally flying under water!

After lunch and siesta I gave a presentation with photos of my PhD research, done many years ago, when I camped for a year and a half on Volcan Alcedo and studied the competition between the giant tortoises and the introduced donkeys. Then we headed out for a hike on the lava flow at Sullivan Bay.

We made a dry landing right on the barren black lava flow and took a loop trail inland. The texture and variety of shapes of the lava field was quite beautiful and we returned to board the pangas just before dark. Tonight we watched and cheered for our video chronicler Ashley's video preview and then had a delightful barbecue dinner on the sky deck. What a great day we have had! Yet another different and interesting day in las islas encantadas of Galapagos.

One of our guides:

Lynn Fowler·Expedition Leader
Born in Baltimore, Maryland, and one of seven children, Lynn grew up in various university towns where her father was a professor of physics. Lynn obtained her B.A. in biology from Earlham College in Richmond, Indiana, followed by a master's degree in zoology from the University of Florida, which encompassed a study of marine turtles in Costa Rica. She arrived in Galápagos in 1978 and became one of the first female naturalist guides working for the Galápagos National Park.