Santa Cruz Island
National Geographic Islander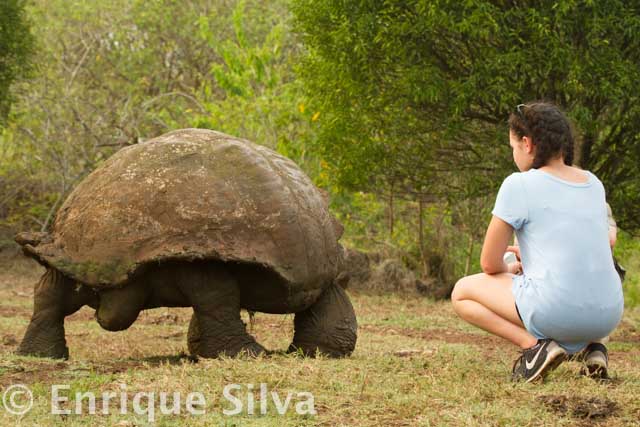 Young explorer next to a Giant tortoise.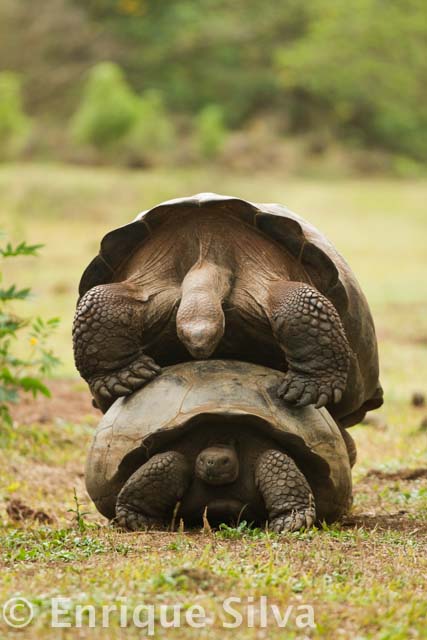 Giant tortoises mating.


The National Geographic Islander dropped anchor at Academy Bay on the Island of Santa Cruz. This island is the economic hub of the Archipelago and home to the majority of the inhabitants.

Early in the day we prepared for a long day of exploration, with a mix of wildlife and human settlement.

The first place we visited was the famous Charles Darwin Research Station. Here we walked by the corrals where giant tortoises are held. In the last half century this institution has been breeding these animals with the aim of restoring the populations that were decimated by the early colonizers. So here we discovered the process that is followed to ensure that the precious eggs that come every year survive the 5 year program.

Later we walked to the always busy Puerto Ayora town. One of the most iconic stops in town is the fishermen's market. Here the wives of the fishermen clean the fish, and the leftovers are given to a sea lion that is the star of the show. We kept on walking and shopping until it was time to switch location.

We took buses to visit a rustic sugar cane press that is run by a Galapagos family. Here we tasted the products that come from the cane and coffee. Some guests preferred to have a richer experience with the community, and visited a school sponsored by Linblad Expeditions-National Geographic. But eventually we all met at a nice restaurant in the highlands of Santa Cruz.

To end the day we took the buses again and drove to a private property which happens to be in the middle of the migrating path for the Giant tortoises. We were lucky that this year Galapagos is going through a severe drought and the tortoises are coming to the top of the islands in search of food and water. We were surprised by a couple of Giant tortoises that inaugurated the mating season in this place.